Dubai, a city with a golden heart
As you would expect from a city that derives a large amount of its income from tourism, the city is designed to please. Many of its iconic buildings were intended to impress and delight, such as the Burj Khalifa, a 160-story skyscraper with an observation deck, that is currently the tallest building in the world. The city embodies the juxtaposition of the old and modern worlds, with the architectural masterpiece of the Burj Khalifa near to an enduring reminder of the ancient world, the Dubai Museum at Al Fahidi Fort, the oldest building in the whole city. The city revels in its reputation as a shoppers paradise and essential nightlife spot for the wealthy. Dubai has numerous shopping centres including The Mall, a huge commerical and leisure complex, and Ibn Battuta Mall.
Things to do in Dubai
There is a multitude of attractions to impress you while you are in Dubai. Whether you are here for a week, or just staying overnight, you will find something for your schedule and interests. Those based in the city like to shoot for the stars and achieve the seemingly impossible. A perfect example would be the otherwise bizarre combination of 'winter sports' and 'desert', yet incredibly, Ski Dubai, a mountain-themed attraction with its own snow, exists for those keen on the sport.
More to do's in Dubai >>
Events in Dubai
The city likes to wow its guests with memorable events, in addition to its fabulous array of permanent attractions. Events here come in two types: extravagant, and even more extravagant. When it's time to celebrate, the city relies on fireworks, which you'll find in their thousands at celebrations including National Day on December 1 and some of the most opulent New Year's Eve festivities you can find anywhere in the world. We've put together a list of some of our favourites from the calendar year:
See all events in Dubai >>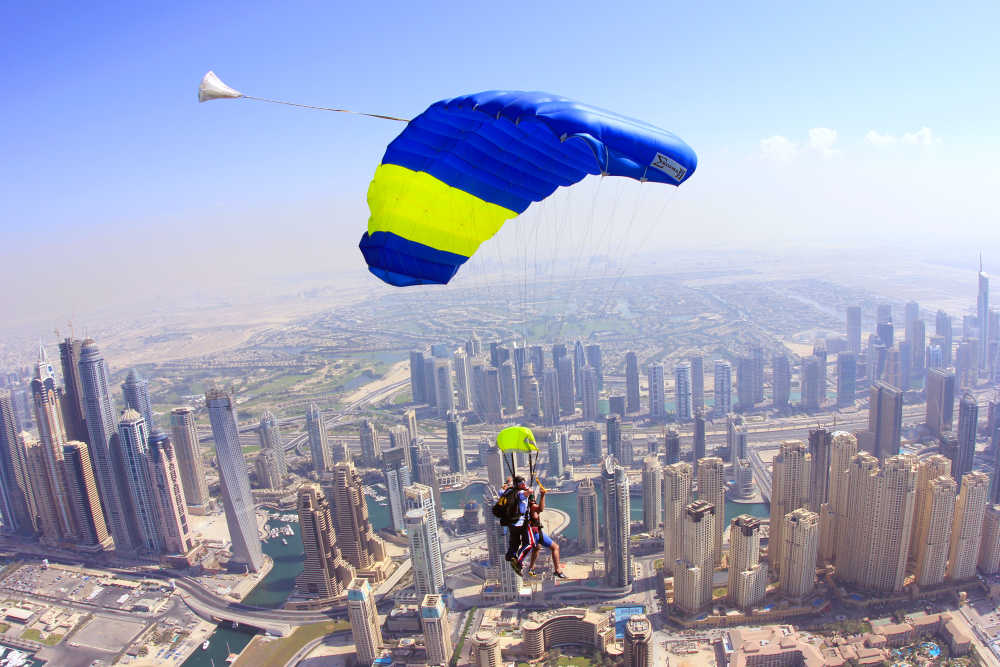 Practical info
Geography: Dubai is part of the seven United Arab Emirates. It has an area of 4.114 square kilometers and has a population of 2.268.986. Approximately 85% of the population are expats.
Climate: Dubai has sub-tropical climate and it barely rains. Temperature is on average 26˚C during the winter. Are you planning to go during the summer? The temperature could rise up to 40˚C.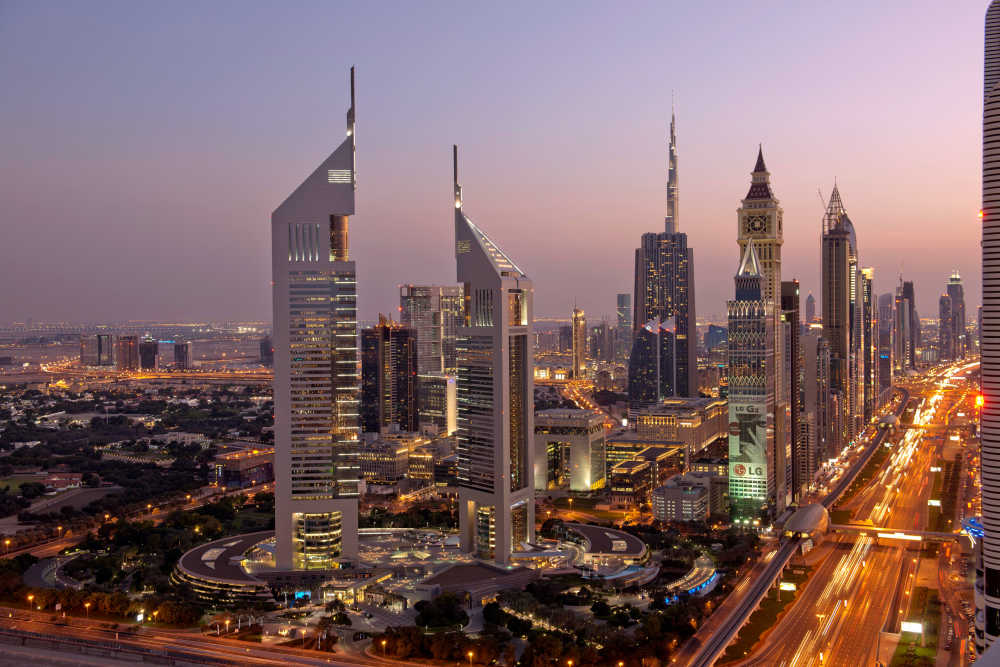 Flight deals to Dubai
Looking for great deals for flights to Dubai? BudgetAir.co.uk offers you the best fares and an unparalleled booking experience. Book from your laptop, tablet or smartphone and be assured of great deals and a easy booking process. Did you know you can save some money by traveling on different days or fly from other airports? Use the filters on the search result page to find great deals.
Tip!
Complete your trip and book a hotel and or rental car directly with us. Handy! And make sure you don't forget to buy a travel or cancellation insurance. In some cases it could help you save a lot of money.